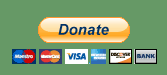 Escuela Verde is a small bilingual primary school along the Pacific Coast in southern Costa Rica. It began 6 years ago out of a need for a solid, bilingual education in the region. There is no industry here except for tourism, so one of the greatest skills needed in this area is the ability to speak English. And so our school of 5 children and 2 grades has grown to a school of 100 children and 6 grades plus preschool. There is great demand in the area – which leads us to our next project, the high school. Our goal is to provide a world class education to these children to allow them the opportunity to finish high school and attend college in any part of the world. We are the only school in the entire coastal region aiming to do so. Click button at the top – or go to the school's home page to check it out.
The Escuela Verde school in Costa Ballena, Costa Rica, is a family centered, nurturing community that inspires children to discover their fullest potential on the road to life long learning. Research shows that a basic education must address the needs of the total child. Social, physical, emotional, and academic growth are inter-related and are of equal value. When a child feels accepted and respected, he develops and extends his innate desire to learn.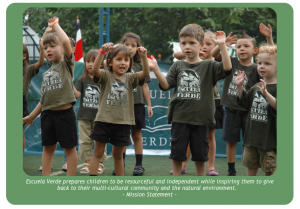 Philosophy
Our philosophy is founded on the following beliefs:
– Children learn better by hands on experiences in the classroom and in the community.
– Respect for the environment, and therefore conservation of the environment, is fostered through exploration and experiential learning.
– Children do better in school when they understand their parents are interested in their learning.
– Curriculum should be integrated and skills not taught in isolation.
– The process of learning is more important than the product.
– Learning how to make choices is a valuable tool for children. Making choices empowers children and helps them to become self reliant.
Our Aims
Escuela Verde aims to prepare children to be resourceful and independent while inspiring them to give back to their community and the natural environment. The school, created by parents, teachers and children working together, recognizes that the people in a community must be supported to realize their own potential for growth.
Escuela Verde not only fosters an attitude of strong personal responsibility, but responsibility as a member of a multi-cultural community. Children are encouraged to understand their role as a learner and to respond accordingly. The students help to create a classroom climate that enhances academic and social learning. Parents are helped to educate their child. The continuity of values results in home and school environments that are effective in educating and shaping the whole child. Escuela Verde expands the foundation of each student to unlock their personal potential and to develop critical thinking as they journey to envision the future.
The school also aims to prepare students to be environmental leaders. We are located in one of the most ecologically diverse areas of the world – with access to diverse marine and terrestrial ecosystems. Through exploration and science, we help children understand their role as part of the ecosystem and how they can contribute to the conservation of the area.
Our Beliefs
– Everyone wants to belong. We need to maintain our individuality while functioning as part of a group
– Everyone needs to learn how to be self directed
– Internal motivation is the critical influence in the development of character
– Education cannot be prescribed as a one size fits all formula
– We should raise life-long learners
– All students should have good feelings about school
– Higher expectations yield greater results
– Consistency and structure allow children to learn
– Development of the whole person is essential for a balanced life
– All children can become environmental leaders
– Our natural environment is crucial to our development, as individuals and as a community
– Understanding and respect for the multi-cultural aspect of our community will be key for its future
Goals
While adhering to Costa Rica standard curriculum guidelines and US grade level expectations, the objectives of Escuela Verde are to foster critical and creative thinking skills and an enjoyment of learning in an atmosphere of life-related experiences which provide each child with opportunities for:
– Feelings of success
– Responsibility for self and self-respect
– Sense of community
– Mutual respect
– Sense of curiosity of the world around them
– Appreciation for and understanding of their natural surroundings
– Contribution to the conservation of the surrounding ecosystems