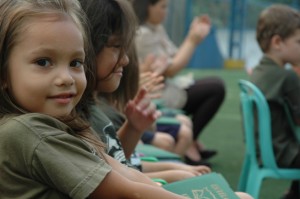 Steve hiked the entire length of the Pacific Crest Trail to raise awareness for one of his life's passions, the Escuela Verde school in Uvita, Costa Rica.
He recently completed a six-week trip throughout China with his daughter, Fumiko (Fly) in search of … ? What they found were memories and the now.
What is the Pacific Crest Trail?
The Pacific Crest Trail, or the PCT as it is affectionately known, is a walking trail that stretches from the California-Mexican border to the Canadian border. The PCT crosses three states California, Oregon and Washington. It is 2668 miles long and by all accounts it is a long way to walk. The PCT requests a four to five month commitment to successfully complete its length. Steve plans to walk every step starting May 1, 2013. The PCT has adopted a wait and see attitude.
Follow Steve as he shares this adventure with you and if you are inspired to do so, feel free to log on to and donate to this very worthy cause. You can help a needy student and their family with one click!
What is Escuela Verde?
Located in Costa Ballena, Uvita, Costa Rica, Escuela Verde (EV) was founded by a pair of mothers who saw a need for quality education where there was none. From its humble beginning in a small rented house EV has grown into an educational center that offers a quality bilingual education to 100 students from the surrounding area. The school's curriculum currently ranges from pre-kindergarten to the sixth grade.
EV is making an enormous difference in what is traditionally one of the poorest parts of Costa Rica. EV is a family centered, nurturing community school that inspires children to discover their fullest potential on the road to life-long learning.
Research shows that a basic education must address the needs of the total child. Social, physical, emotional, and academic growth are inter-related and are of equal value. When a child feels accepted and respected, he develops and extends his innate desire to learn.
The school's philosophy is founded on the following beliefs:
– Children learn better by hands-on experiences in the classroom and in the community.
– Respect for the environment and conservation of the environment fostered through exploration and experiential learning.
– Children do better in school when they understand their parents are interested in their learning.
– Curriculum should be integrated and skills not taught in isolation.
– The process of learning is more important than the product.
– Learning how to make choices is a valuable tool for children. Making choices empowers children and helps them to become self reliant.
How can you help?
EV dreams of extending its student body to Junior High and eventually High School. The challenge is financial. Public financing for EV is nonexistent. And although much of the staff are volunteers, funds are always short. Decisions are made daily at the school on what activities the students can and cannot engage in based on what limited funding is available. Hopefully the funds raised by Steve's hike will bring some breathing room for the schools finances.
So please join Steve on his adventure! Tweet about it, share it on Facebook and with your friends. Donate if it is possible. Help in any way you can. Anything you do will be much appreciated.