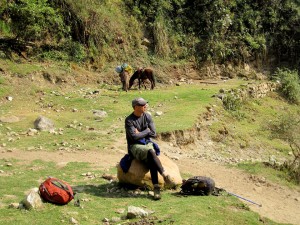 The conversation runs along these lines. So what are you up to? I'm about to hike the PCT. What's that? ( 3 out of 10 have heard of the PCT) Explanation. Then a fork in the conversation. One third of the responses generally circle around the word "awesome". Two thirds of responses center on "why". Which is usually followed by some measure of profanity, and then a brief analysis of my mental state.
The later response is a fair one. Why walk a long distance when you don't have to? Funny thing is I haven't really thought about it. I just know I want to do it. So my answer is usually something smart ass like " I've always wanted to see Canada slowly." But really, why? I'm going to go away for awhile and think about it.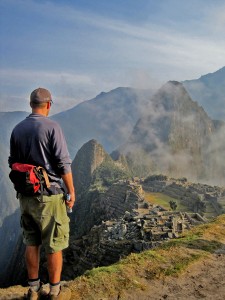 Back. Here is what I came up. Two reasons.
1) Simplify. I once read a suicide note that said " I couldn't simplify myself." The guy had something and I hope he rests in peace. The modern world rams complexity into our lives. With every advance that promises to make our lives easier we feel more overwhelmed professionally and personally. Our efficiency increases but our free time decreases. We are constantly reachable but what about down time? Some people revel in the complex nature of our current world. I see a treadmill, ever faster.
To jump off for a while I'm going hiking. A return to simplicity. How so? Well first you stuff your world in a bag on your back. The lighter the better. All the clutter of your day to day life left and forgotten. Then you make your way toward something. A sample day from the simple life.
Get up. Dig a hole for morning constitution. Pack up. Walk for an hour. Stop for a cold breakfast. Walk until late afternoon, snacking constantly on garbage ( or in my case seaweed). Rest when needed. Stop an hour or so before dark and cook dinner. Walk some more. As dark arrives, set up camp and go to sleep. Get up. Repeat. Very simple.
To some that holds zero attraction, to me that is pure charisma in motion. My external day takes on a rhythm that is almost musical. Up and down, flat, high points and low all accompanied by a steady pace. But again and again the pace is disrupted by something sudden. An animal being chased through the brush or a lightning bolt hitting a ridgeline. At times you run into others and chat, other times alone for hours or even days. But overall a calmness settles over movement. Walking all day is the most relaxing thing I know how to do. The nomads have it right.
2) Alone time. Lots of it. Time for brain chess. Time for reintroductions and rebooting to and of oneself. Time to rethink my perspective and outlook. As I approach 50 I feel I've lost touch with who I am. Pretty normal for my age group. And my response of staying busy and productive pretty normal too. But not satisfying, not even close. I'm still pretty much who I've always been. And that has grown stale. What I'd like to do is figure out how to accept myself in my current state or evolve and change. Whether I succeed or fail it will probably be one hell of a brain workout. At a minimum it should push back the onset of Alzheimers by a year or two.
So why do I hike? See long answer above. Maybe I should just stick with wanting to see Canada slowly. Anyway at least I now know why. The walk is the destination, not the Canadian border.
Steve Halteman
San Diego, California
Hiking the PCT for the Kids of Escuela Verde
If you'd like to help out and donate, please click here!